Winter vs. All-Season Tires | Topeka, KS
Are you due for new tires? Look no further than Laird Noller Ford Topeka in Topeka, Kansas. We offer a great selection of tires from brands you know and trust as well as different styles including all-season and winter tires. Not sure what the differences are between the two? We've got a quick breakdown that'll help you make the right choice.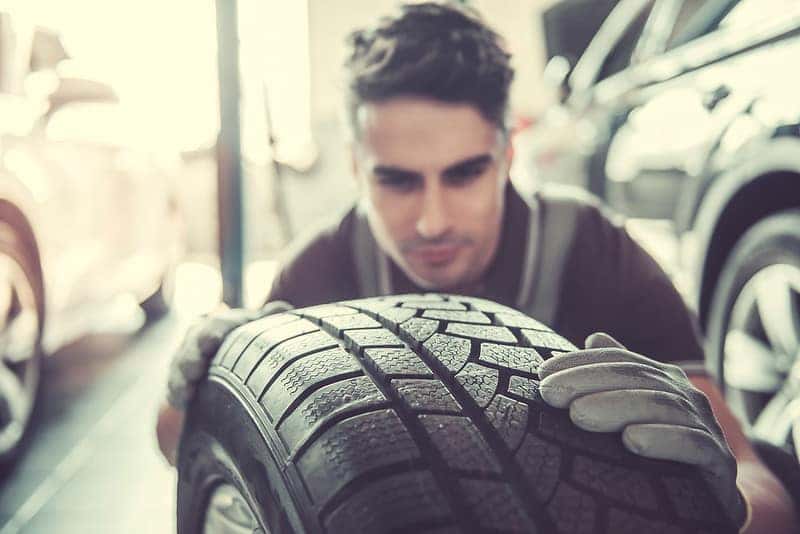 All-season tires
All-season tires earn their name by offering a good performance baseline all year round. You could potentially drive your vehicle on the same set of all-season tires in the winter, spring, summer, and fall with little issue. All-season tires are available in a wide range of brands and tread patterns, and they offer a wide range when it comes to factors like lifespan, speed ratings, and price. When you're shopping for new all-season tires at Laird Noller Ford Topeka, we can give you a breakdown of several different options so you can pick the set that works best for you.
Winter tires
Like the name suggests, winter tires are engineered for driving during the coldest season of the year. Winter tires feature unique rubber compounds and tread that make them more ideal for driving in temperature below 45 degrees. This also makes them better at handling snow and ice than all-season tires. Because they're meant for winter only, you'll want to swap them out for a set of all-season, summer, or performance tires when things warm up in the spring. Because you'll likely only be using winter tires for three to five months each year, you'll also extend the life of your non-winter tires.
If you're not sure what kind of tires you need for your vehicle, don't fret. The experts at Laird Noller Ford Topeka will help you get the right set for your vehicle, budget, and driving style and install them quickly so you can get on the road. We offer 16 of the top brands available today, including Goodyear, Michelin®, and Bridgestone, and you can get great deals and offers on rotation, balancing, and more.