Seasonal Maintenance Checklist For Your Ford | Topeka, KS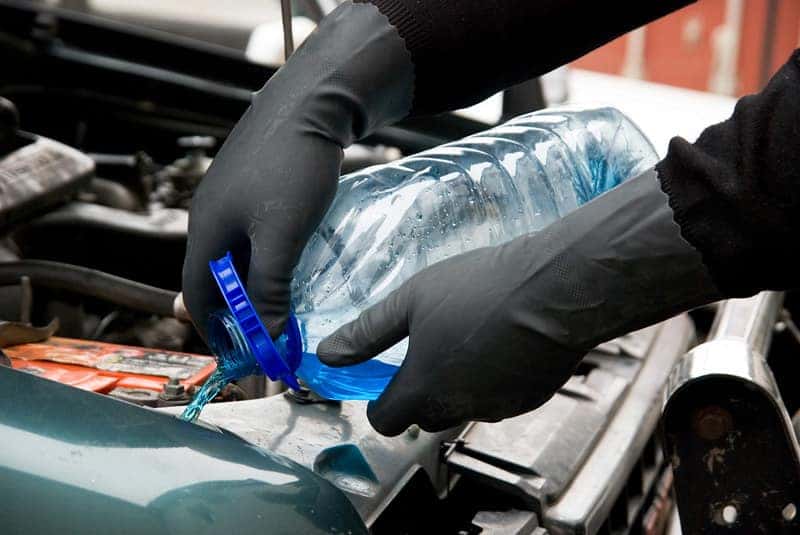 Fall Maintenance Checklist for Your Ford
Autumn is a beautiful time of year in Topeka, Kansas, so you'll want to be sure you can rely on your Ford to get you to festivals, pumpkin patches, and more. If you're coming due for service this fall, these are some of the important things you'll want to make sure you're up to date on.
• Fluid check and top off. Summer can put a lot of strain on your vehicle, so fall is an ideal season to ensure that you've got the proper amount of oil, brake fluid, transmission fluid, coolant, and more. If you're lacking in vital fluids, make sure you're not due for a replacement and get them topped off.
• Get on top of your HVAC needs. With winter just ahead on the horizon, you know that the temperatures are going to start falling at a steady rate. Fall is the perfect time to get your air conditioning and heating system checked out. Not only will you be sure that your A/C is in good shape after running it in the summer — you'll be more confident that your vehicle will be warm and cozy when you need it to be on an autumn evening.
• Battery test and replacement. There's nothing that can derail an evening of fun quite like a dead battery. But you can be sure that's not a problem you'll have to worry about with a routine battery test. This quick and easy service will measure your battery's output to ensure you have the juice you need for fall fun. Need a replacement? That's quick and easy, too — our service pros can change out your old battery in no time at all.
• Prep for just-in-case situations. Falls is also a great time to revamp your roadside emergency kit. With fall and winter weather in mind, be sure that you've got a warm jacket, socks, hat, and gloves on hand just in case you need them. If you haven't got an emergency kit set up, be sure you have one that includes a first aid kit, flashlight, road flares, jumper cables, and simple tools.
Winter Maintenance Checklist for Your Ford
'Tis the season for ice, snow, and cold weather to return to Topeka, Kansas. Before you head over the river and through the woods to visit your grandmother, be sure that your Ford is current on key maintenance with the help of Laird Noller Ford Topeka.
• Stay up on cleanliness. A clean vehicle is a happy vehicle — especially heading into wintertime. Snow, ice, and road salt can wreak havoc on your vehicle, so make an effort to wash and wax your ride before the weather takes a turn. This will help your vehicle stand up to harsh weather and look good doing it.
• Make sure you can see. Winter means that the sun sets earlier in the day, so you'll likely be turning your headlights on when you head into and leave the office. That's why it's important to make sure all your lights are in working order—for your safety and the safety of other drivers. Also, you should be replacing your windshield wipers about every six months, so swap on a fresh set in the winter to help give you the best visibility possible when the snow starts falling.
• Consider winter tires. If you drive on all-season tires, your vehicle may not offer all the control you'll need in the winter. For that, you'll want a set of winter tires, which use a special compound to provide better grip and traction in cold weather and inclement conditions. Even if you don't opt for winter tires at Laird Noller Ford Topeka, make sure that your current set has enough tread, is properly inflated, and is current on recommended rotations.
• Try some new accessories on for size. If you want to make sure your Ford F-150 is all geared up for winter driving, you may literally want to gear it up. A new tonneau cover will help you avoid having to clear snow and ice out of your truck bed, and new floor mats will help keep the interior nice and clean.